Restoring The Glory
of The 1971 National
Champion Howard Bison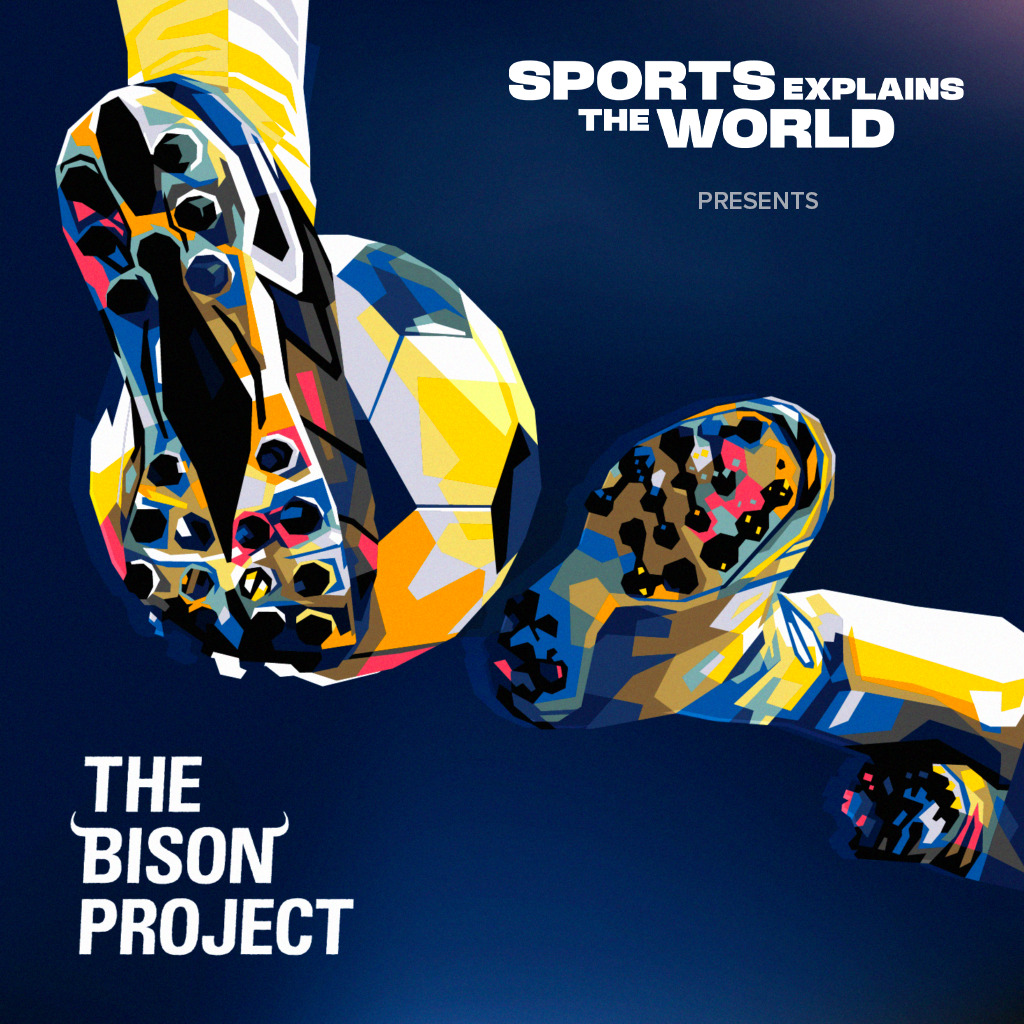 Listen to "The Bison Project" series pilot
---
TEAM Voices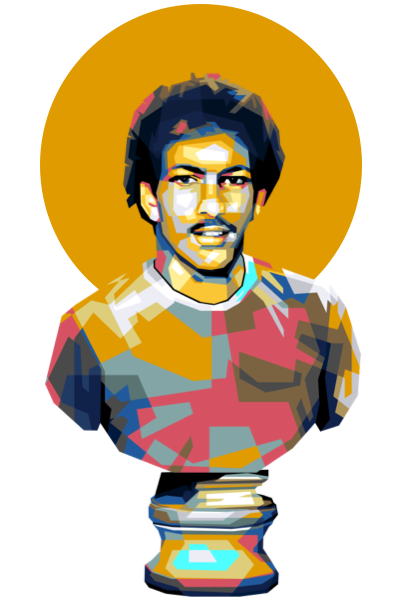 Ian Bain
Country: Trinidad & Tobago
Position: Midfielder
Years: '71, '72, '73, '74
A freshman on the 1971 national championship-winning team, Ian Bain spent two years abroad (in Spain and England) before enrolling at Howard. Known for his fitness, dribbling and passing, Bain – who captained the 1974 national championship team – is one of three players to have played on both title-winning teams. Teammates called him "Zito," after the Brazilian great who played on two World Cup-winning sides.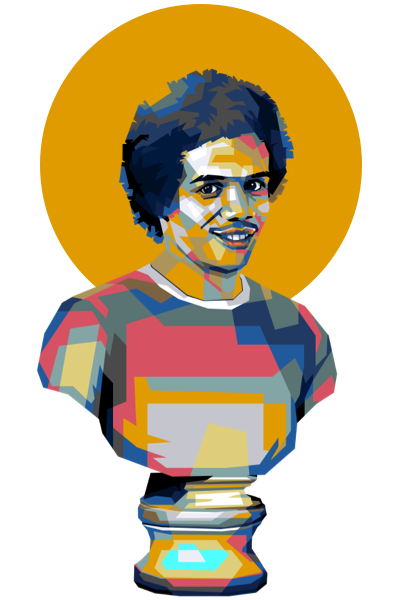 Alvin Henderson
Country: Trinidad & Tobago
Position: Forward
Years: '70, '71, '72
An All-American — and Dean's List student — Alvin Henderson stood a generous 5-foot-8 and was known for his timely runs and uncanny ability to score goals with his head and finish with both feet. He scored the winning goal in the 1971 final — a rocket from 25 yards out (assisted by teammate Stan Smith).
Lena Williams
Country: USA
Position: Student & Journalist
Years: '68, '69, '70, '71, '72
Lena Williams first fell in love with "the beautiful game" in early 1970, when her budding reporter's instincts drew her to Howard's men's soccer team. A student-reporter for the university's newspaper, The Hilltop, at the time, Williams endeared the team of immigrants to the majority African American student body, which knew little about soccer and for whom American football and basketball were king.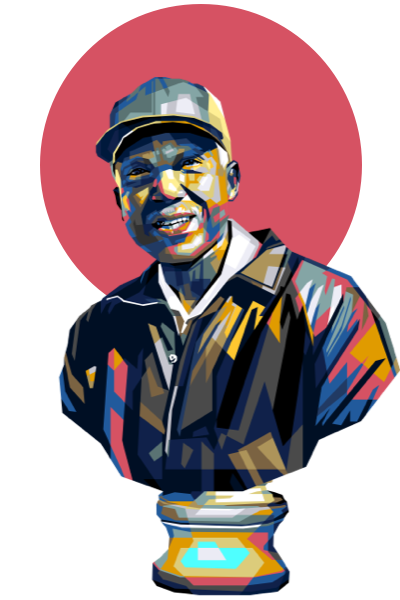 Ted Chambers
Country: USA
Position: Coach & Athletics Director
Years: '45-'75
There is no Howard soccer story without James T. "Ted" Chambers, who joined the Bison coaching staff in 1945 after serving in the Army in World War II. In addition to soccer, Chambers coached swimming, basketball, track, boxing, wrestling, cricket and football, and taught physical education.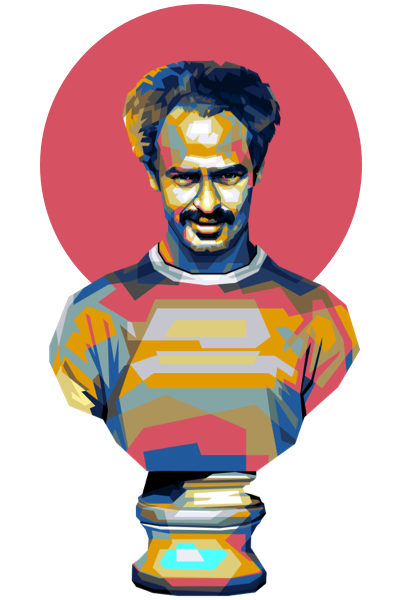 Amdemichael Selassie
Country: Eritrea
Position: Goalkeeper
Years: '71, '72, '73, '74
A strong and silent player, Amdemichael Selassie was a complete goalkeeper, known to dive only when necessary. After the team won its 1971 championship – and later visited Jamaica – Selassie's name drew thunderous applause from the Jamaica National Stadium crowd (which wrongly assumed Selassie was related to Emperor Haile Selassie, whom Rastafarians proclaimed as their living god).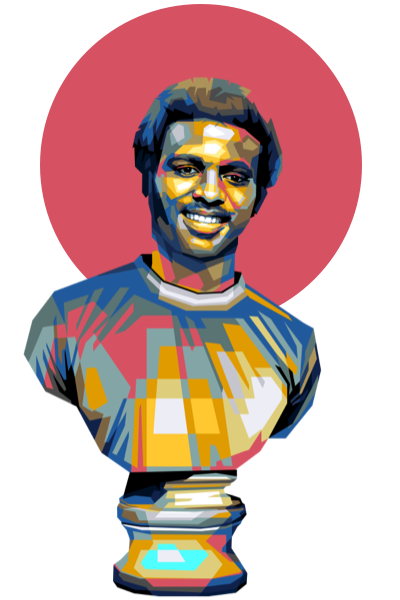 Steve Waldron
Country: Trinidad & Tobago
Position: Defender
Years: '71, '72
Even before making his way to America – and joining Howard's soccer team in 1971 – Steve Waldron, alongside his future Bison teammates Ian Bain and Alvin Henderson, had helped guide St. Mary's College to the intercollegiate soccer championships in 1968 in their native Trinidad & Tobago. With the Bison, Waldron was the starting right back who also had experience playing in central defense. He was a quick and hard tackler who often ventured forward to provide critical crosses for attacking players.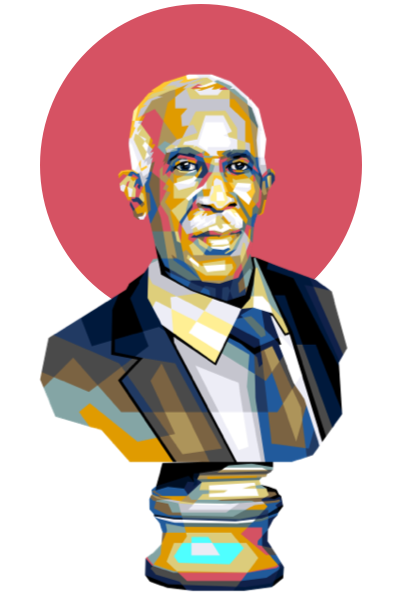 Isaac "Ike" Darden
Country: USA
Position: Athletics Faculty
Years: '68 to Present
Isaac "Ike" Darden has been the keeper of all things Howard athletics since 1968. Darden still oversees the school's athletic history — from yearbooks and photos to game-day programs and newspaper clippings — from an office in Howard University's Burr Gymnasium, which opened in 1963. Known for his hand-written letters, cards and phone calls, Darden remains the backbone of Howard sports as the manager of athletic facilities.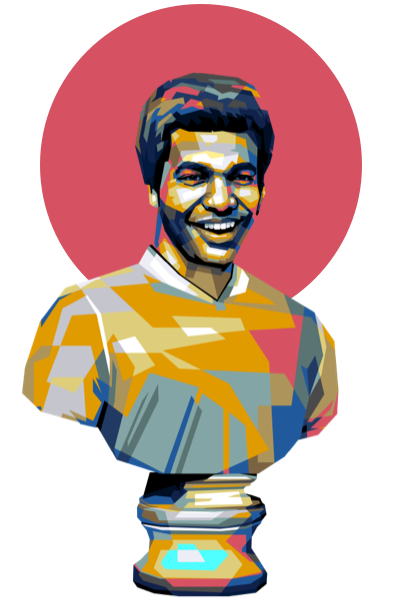 Eddie Holder
Country: Trinidad & Tobago
Position: Defender
Years: '70, '71, '72, '73, '74
While the modern game now puts a lot more emphasis on center backs being comfortable on the ball and starting play from the back, the stopper position is all about defending and doing everything possible to stop a goal from being scored. Played between the fullbacks and midfielders, the player's main task is to stop attacks up the center. Meet Eddie Holder.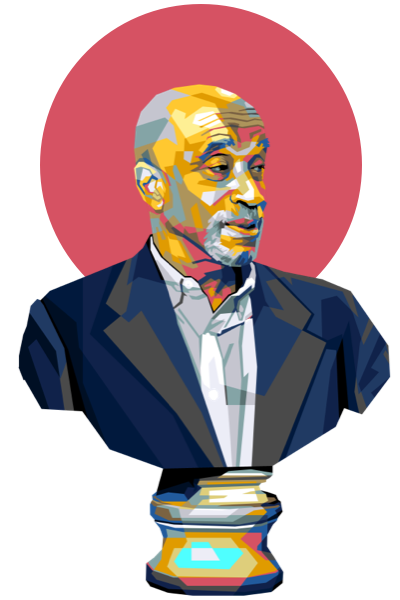 Gerald "Jerry" Grimes
Country: Trinidad & Tobago
Position: Game Announcer
Years: '67, '68, '69, '70, '72
Tuskegee University, not Howard, was the school at the top of Gerald Grimes' list, because "I wanted to fly," he explained. But a family member who was from Alabama told the young Grimes that he'd never make it in Alabama as a Black man — and an immigrant at that. So, Grimes ended up at Howard, which was his third choice (after Penn State), enrolling in 1967 at age 19.
Michael Billy Jones
Country: Sierra Leone
Position: Goalkeeper
Years: '68, '69, '70
A steady goalkeeper who started in 1969 and split time in net for most of the 1970 season, Michael Billy Jones' Howard resume might have been highlighted by a 1969 matchup against Davis Elkins University. Billy Jones was the Bison's lone bright spot — making 16 saves — in the 3-1 loss.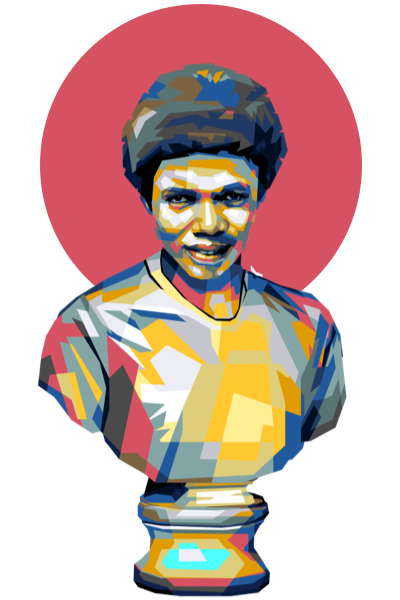 Donnie Simmons
Country: Bermuda
Position: Midfielder
Years: '70, '71, '72, '73
A technically gifted player with good dribbling skills and passing ability in tight situations, Donnie Simmons kept good distribution balance and worked hard to keep the four front runners (Keith Aqui, Ian Bain, Mori Diane and Alvin Henderson) well fed. Simmons' cousin was Stan Smith, a three-year captain (in '70, '71 and '72) for the Bison.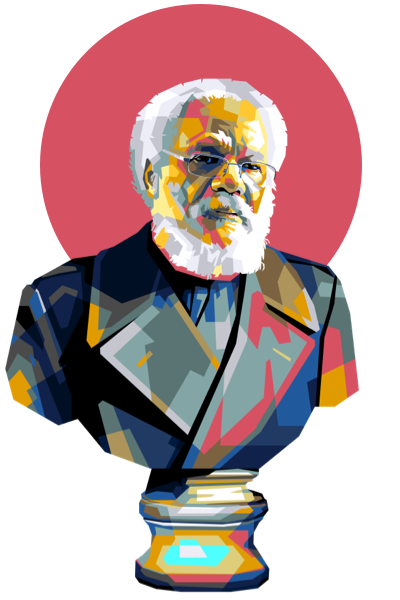 Ernest Skinner
Country: Trinidad & Tobago
Position: Team Manager
Years: '67, '68, '69, '70, '71, '72
Upon arriving at Howard University in September 1967 at age 24, Ernest Skinner had no idea what a college major or minor were, and when pressed to declare one, he opted for Accounting and Economics, respectively.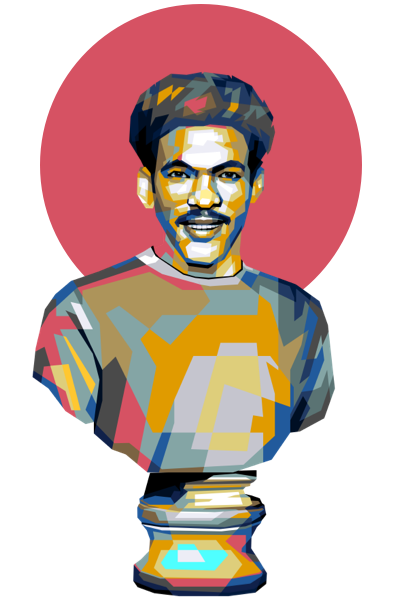 Tony Martin
Country: Trinidad & Tobago
Position: Defender
Years: '71, '72, '73, '74, '75
While he played mostly in central defense, Tony Martin was versatile enough to play across the back and as a midfielder, when needed. He had the range to close down any ball carrier and scored many vital goals from free kicks and corners. Along with Ian Bain and Amdemichael Selassie, Martin is one of three players to have played on both national championship-winning teams.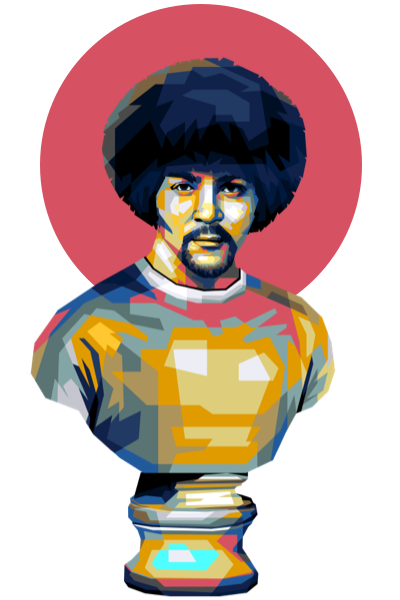 Stan Smith
Country: Bermuda
Position: Midfielder
Years: '69, '70, '71, '72
A three-year captain ('70, '71 and '72), Smith was a steady and smart leader who was the midfield organizer and a good distributor of the ball. He also scored a number of important penalties and anchored the midfield alongside his cousin Donnie Simmons.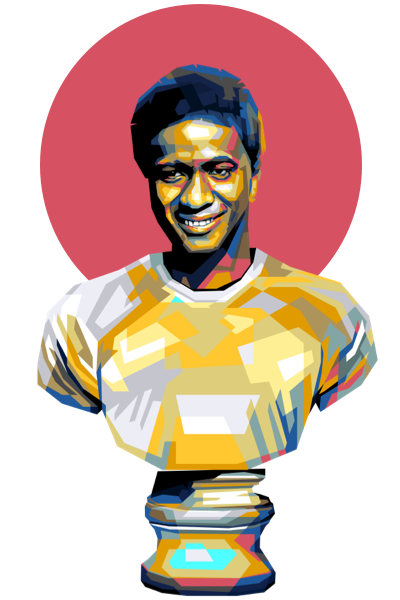 Mori Diane
Country: Guinea
Position: Forward
Years: '71, '72
Lincoln Phillips discovered the struggling Embassy Row hotel busboy while he played pickup ball in D.C., and offered him a scholarship on the spot. A star left-winger, the French-speaking Mori Diane had few equals at ball manipulation, former teammate Ian Bain said.
Rick Yallery-Arthur
Country: Trinidad & Tobago
Position: Defender
Years: '68, '69, '70, '71
Consistently charged with man-marking the opponent's best attacker, Winston "Rick" Yallery-Arthur was a trusted defender who read the game well. Also known for his toughness, Yallery-Arthur finished the 1971 championship final against Saint Louis University playing with a partially separated shoulder.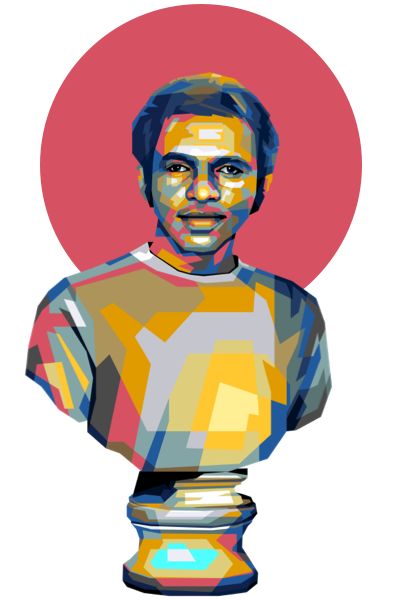 Leslie Douglas-Jones
Country: Saint Kitts and Nevis
Position: Forward
Years: '68, '69, '70
Ask Coach Lincoln Phillips today what qualities he looks for in a player, and he's likely to tell you that all his players were quick and can dribble — regardless of position. Leslie Douglas-Jones, a right winger, fit Phillips' model to a T.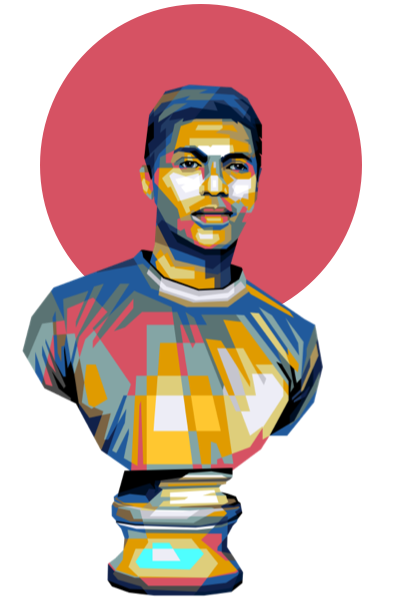 Kenny Thomas
Country: Trinidad & Tobago
Position: Defender
Years: '68, '69, '70
The origin of the long throw-in can unofficially be traced back to an international match between England and Scotland in 1882, according the18.com soccer writer Liam Hanley. And while there is little data on the origins of the long throw as a tactic in college soccer, few would argue that Kenny Thomas was anything less than a master at legally heaving a ball from the touchline.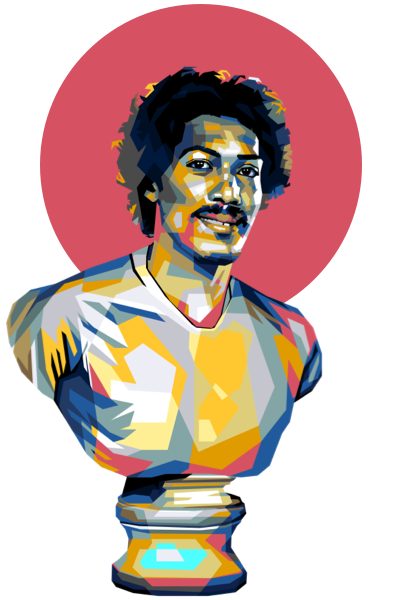 Keith Aqui
Country: Trinidad & Tobago
Position: Forward
Years: '70, '71, '72
A walk-on in 1970, Aqui – known as "Bronco" for his speed – was the outstanding player that year, leading Howard in goals with 25 (to match his age), which earned him a second-team All-American nod (he was first-team in '71). Aqui formed an immediate and lethal partnership with Alvin Henderson, a duo that combined to score 91 goals over three seasons.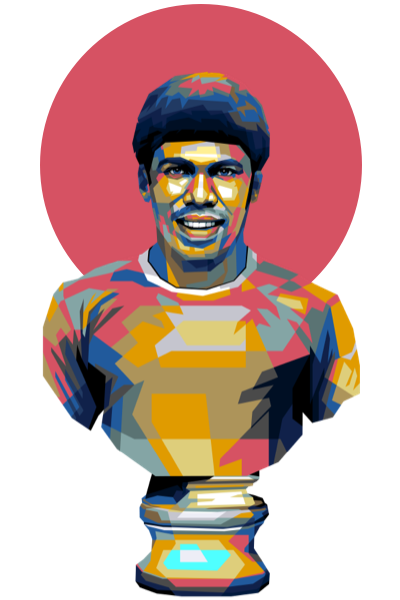 Desmond Alfred
Country: Trinidad & Tobago
Position: Defender
Years: '69, '70, '71, '72
The team's designated penalty shot taker was adept at reading the game and capable of playing multiple defensive positions for Coach Lincoln Phillips. A composed defender, Desmond Alfred was comfortable enough on the ball to play out of the back, which is a common trait for players in the modern era.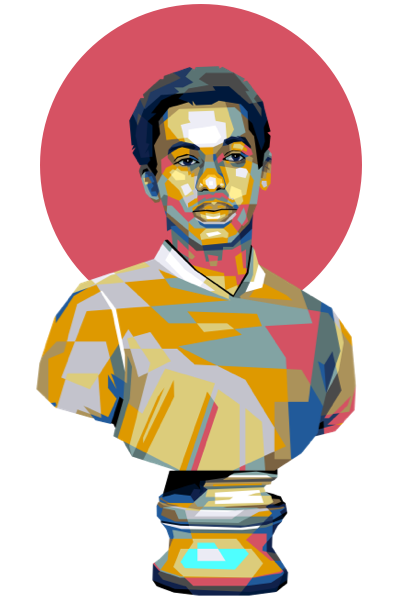 Carlton Fraser
Country: Jamaica
Position: Forward
Years: '68, '69, '70
Lifelong friend, fellow Jamaican soccer star Allan 'Skill' Cole, remembers Carlton Fraser as a humanitarian, telling The Gleaner in a 2021 interview: "I've seen patients come to him without money, and he fixes them up, writes a prescription and then goes into his own pocket and gives them money. He was a rare human being who gave it all to the people and asked for nothing."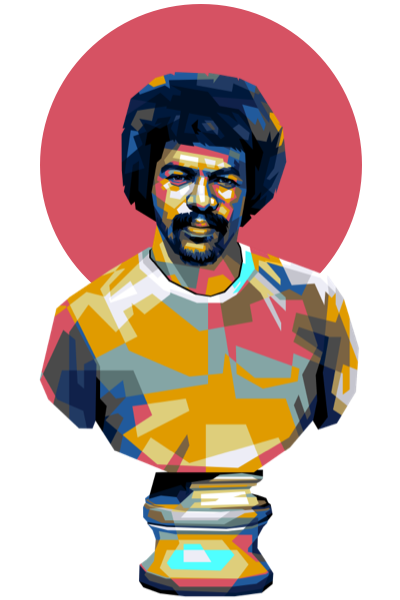 Ronald "Sandy" Daly
Country: Guyana
Position: Midfielder
Years: '69, '70, '71
A physical and rugged defender who would stick to a task, Daly was a dependable man-marker with good physical attributes who was also a key enforcer on the field. As president of Howard University's Student Association (HUSA), a vehicle for progress and change on campus, Daly was a vocal and unapologetic change agent.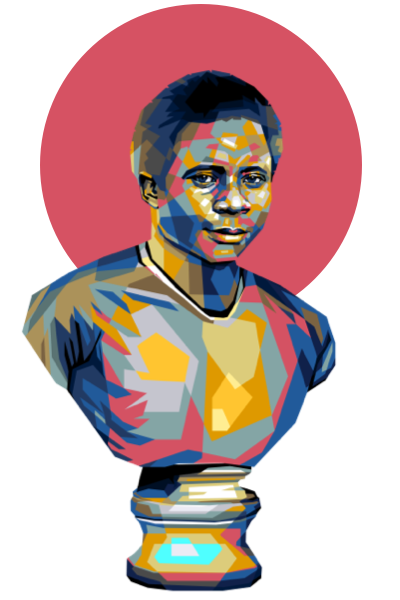 Charlie Pyne
Country: Nigeria
Position: Midfielder
Years: '71-'77
If the Bison played with a rhythm that rocked the collegiate soccer landscape, it was Pyne who provided the beats. The Nigerian — who always had a boombox blasting the music of the time — played with a flair and style that complemented his fashion sense. "I was a very social animal … I couldn't help it," Pyne said. "I just like to entertain people and [make] everybody comfortable wherever I am."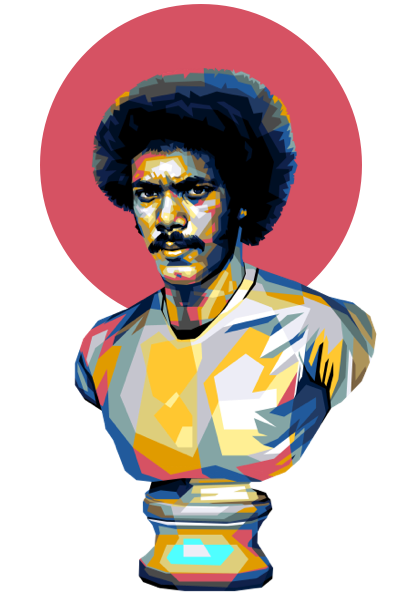 Andy Terrell
Country: USA
Position: Goalkeeper
Years: '71-'77
"Did you know that there is a foreigner on Howard's soccer team?" That was the opening paragraph in Lena Williams' profile on Andy Terrell in the Nov. 19, 1971 edition of The Hilltop, Howard's student newspaper. Recruited by Ted Chambers, Terrell was the lone African American on a team of immigrants, in '71.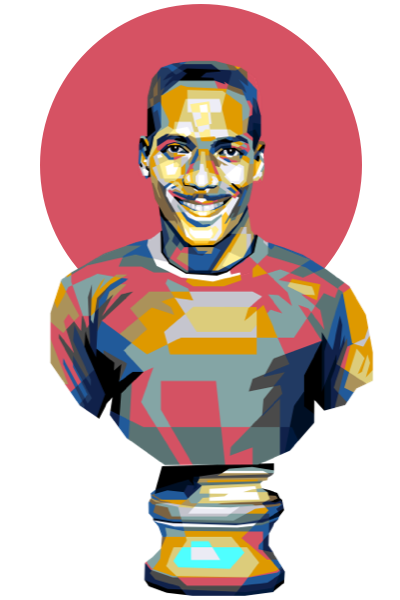 Lincoln Phillips
Country: Trinidad & Tobago
Position: Coach
Years: '70-'80
Phillips met Ted Chambers, who started Howard's soccer program, at an inner-city soccer clinic in Washington, D.C. Chambers observed Phillips mesmerizing the kids with moves they'd never seen before and approached him about joining Howard's fledgling soccer program as an assistant. Phillips' tenure as head coach would have a storied run from 1970 to 1980.
Grant Wahl
Country: USA
Position: Soccer Journalist
Years: '96-2022
Grant Wahl's first Sports Illustrated article appeared in the Feb. 24, 1997 issue, which featured a young Derek Jeter and Alex Rodriguez, on the cover. Wahl's story wasn't about two of Major League Baseball's biggest rising stars, however; it was about Howard University's 1974 national championship team — a story he'd been enamored with for years.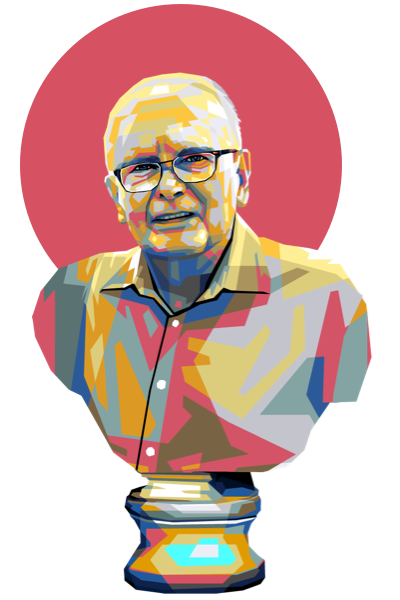 Paul Gardner
Country: USA
Position: Soccer Journalist
Years: '65-Present
Paul Gardner vividly remembers being in that crowded ballroom at the McAllister Hotel in Miami for the NCAA's final four banquet, when Lincoln Phillips — in no uncertain terms — called out the NCAA. "I was at the dinner when he made that very fine speech — calm, relaxed but full of anger," recalls Gardner, who was among a small contingent of journalists covering the 1972 soccer postseason. 
 

---
About the BISON Project
On Dec. 30, 1971, Howard University made history – defeating soccer powerhouse Saint Louis University to win a national championship. It was the first-ever national championship – in any sport – for the prestigious historically Black college and university (HBCU).
Exactly one year later, the NCAA would strip Howard of its title – banning the team, which included several immigrant players, from postseason play for the 1973 season and placing the program on probation for one year. (The team's semifinal finish in 1970 was also wiped from the NCAA's record books.)
The NCAA charged that two players from Howard's starting 11 in '71 were ineligible because of playing amateur soccer in Trinidad and Tobago, while two others were academically ineligible. Howard argued that the players in question were all in good academic standing, with GPAs over 3.0, and that the NCAA's rules on amateurism discriminated against foreign student-athletes.
While Howard would win another national championship in 1974, the school – despite claiming its innocence – never got the 1971 title back. To this day, the title is still unclaimed. Saint Louis University, the team Howard beat, refused to accept the trophy by default.
More than 50 years later, the sting of being branded as cheats still burns for the players – and the former students – who all believe the Bison won that title fair and square.
This three-episode podcast series gives the players the opportunity to speak their truth, and start a movement to remove the asterisk and return the 1971 national championship to its rightful owner.

From Meadowlark and Campside Media, this is Sports Explains the World, a collection of podcasts that use sports-related stories to reveal greater truths about the world and society. The Bison Project, one of a handful of multi-episode stories in the series, was reported and written by Mark W. Wright, produced by Janae Morris and Cody Nelson, and narrated by Sam Dingman.
---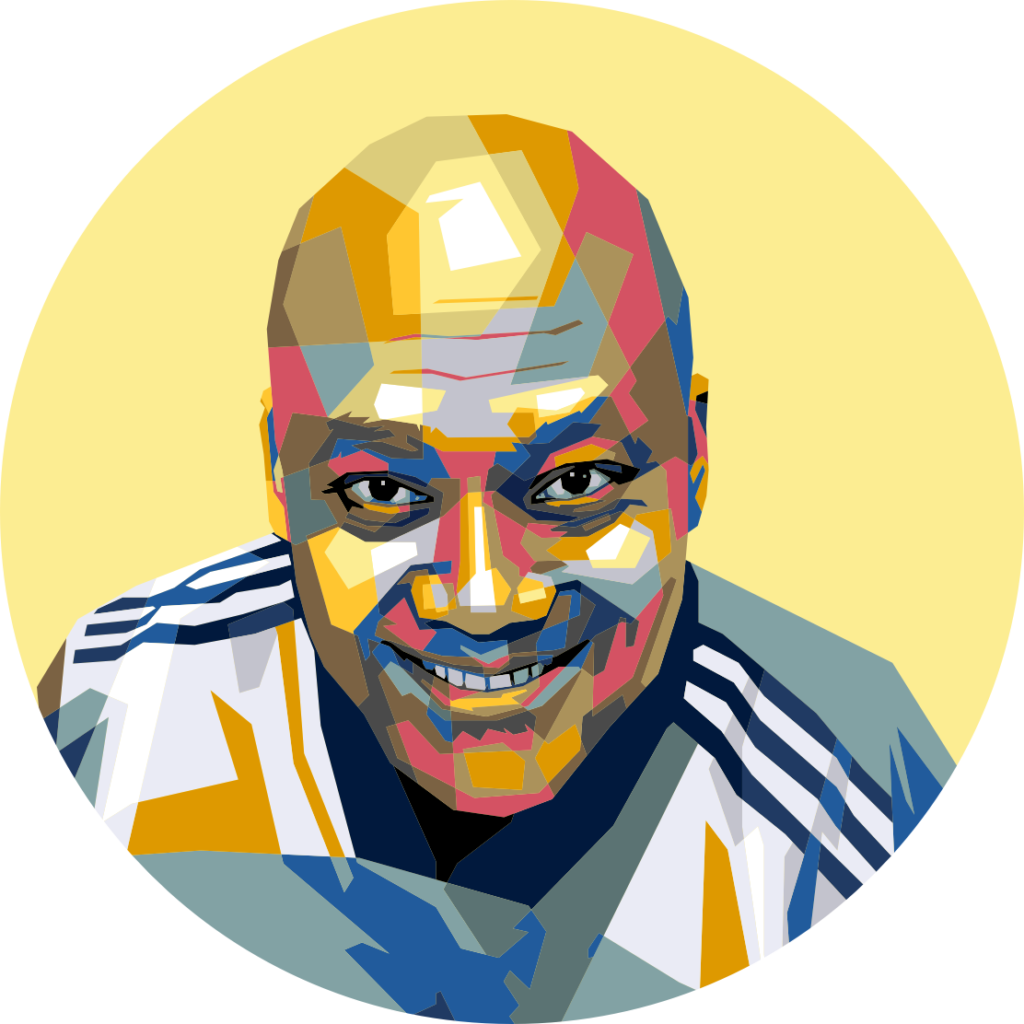 GALLERY